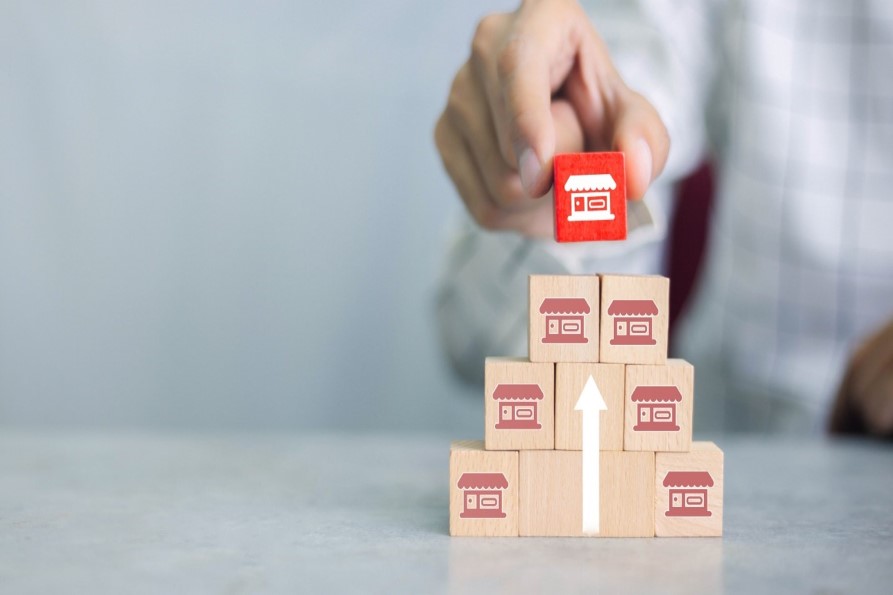 If you're new to franchising, explore the common franchise terms and business ownership essentials. Get started on your journey into the franchising world.
Decoding Franchise Lingo
Starting anything new involves the acquisition of new skills, knowledge, and sometimes even a new language. Certain professions and business types have their own jargon, or specialized language, which can be difficult for the uninitiated to understand.
Unlike starting your own business from scratch, franchising offers the advantage of operating under a proven business model with established brand recognition. However, the lingo of franchising can be a labyrinth of new terminology and concepts. Like with any business endeavor, it's necessary to have a clear understanding of the terms presented in the various documents and agreements, as well as expectations about the roles the franchisor and franchisee play.
A Guide to Common Franchise Terms
Here are definitions of nine franchise terms you'll frequently encounter as you research becoming a franchisee.
Franchisor: The company or individual granting the license to third parties to conduct business under their brand name.
Franchisee: The individual or company purchasing the rights to operate a franchise.
Franchise fee: This is an upfront cost paid by the franchisee to the franchisor for the right to operate a franchise. This fee covers training, support, and use of the franchisor's brand and system.
Franchise royalty fee: Most franchisors require franchisees to pay ongoing royalties, typically a percentage of the franchise's gross sales. This fee allows the franchisee to continue using the franchisor's name, trademarks, and receiving ongoing support.
Franchise agreement: This is a legal contract between the franchisor and franchisee that outlines the rights and responsibilities of each party. Potential franchisees should carefully review this document with legal counsel to understand their obligations.
Franchise Disclosure Document (FDD): A regulatory document that franchisors must provide to potential franchisees. The FDD offers an in-depth view of the franchise, including its history, financial statements, any litigation, fees, and more.
Territory: This refers to the geographic area where a franchisee can operate. Some franchisors offer exclusive territories, ensuring no other franchisees can open within that designated space.
Turnkey operation: A franchise setup in which the franchisor provides everything needed for the franchisee to start the business. This can include equipment, inventory, and more, making the start-up process smoother.
Liquid capital: The amount of money a potential franchisee has available for investment, without needing to borrow.
Understanding the Franchise Model
What are the most important things to know about this model of business ownership? Franchising is a partnership. The franchisee invests in a proven business model, while the franchisor provides the blueprint, brand recognition, and support. It offers a balance between entrepreneurial independence and the security of a tried-and-tested system. You and the franchisor will sign a franchise agreement which will detail the duration of the franchise term and renewal conditions, royalty and fee structures, obligations of the franchisor and franchisee, training and support systems, termination clauses, and brand guidelines and operational standards. If you're wondering how franchising differs from starting your own business, consider the following advantages franchising:
Starting a business from scratch can be risky. With franchising, you're investing in a proven concept, reducing some of the uncertainties.
Franchisors offer training programs, marketing support, and ongoing assistance. Independent businesses are on their own in these areas.
Franchisees benefit from a brand that customers already recognize and trust. Building a brand from scratch can be time-consuming and costly.
Franchisors provide operational guidelines to ensure brand consistency. Independent business owners need to figure out these processes on their own.
Some franchisors offer financial support or have partnerships with lenders, which can make securing funds easier.
What to Expect from Franchising with Lightspeed Renovation
Franchising with Lightspeed Renovation means being your own boss while receiving the support of a leading national brand. Our proven business model and national brand awareness give your business a head start. You can focus on building your business instead of creating a brand and establishing a reputation.
With Lightspeed Renovation, you'll get many franchise benefits including the franchise training and support needed to operate your water and fire damage business. As part of the Home Franchise Concepts family of brands, you'll benefit from the marketing expertise and operational support of the nation's leading name in home services.
Request franchise information today to learn more about the benefits of franchising with Lightspeed Renovation.