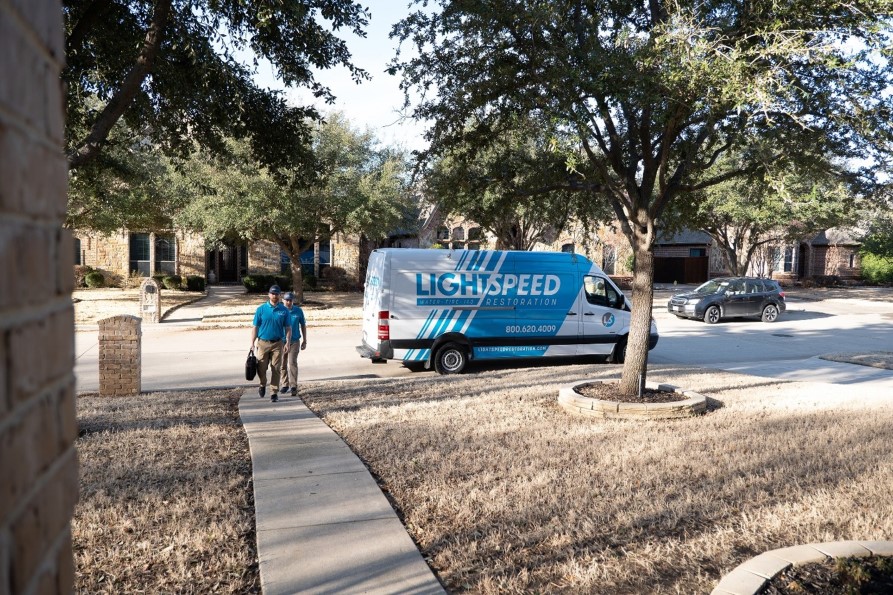 Learn about the array of services offered in the home restoration industry, from water damage to mold remediation, and how they can bring a home back to life.
Opportunities to Invest in the Property Restoration Business
When exploring business opportunities in the property restoration services industry, you want to have a comprehensive understanding of the market landscape. To make an informed decision about which type of emergency home services business to invest in, you'll need to explore the key market trends.
Driven by factors such as natural disasters, aging infrastructure, and increased awareness of the importance of property maintenance, the demand for home repair services will grow. The market for home restoration services are expected to follow the same trend.
Types of Services Homeowners Need the Most
The demand for emergency home services is often driven by life's unexpected events both human-made and natural. The two most requested general home repair services are:
Emergency home services: Home emergencies can strike at any time, leaving homeowners in dire need of immediate assistance. Whether it's a burst pipe flooding the basement, a tree falling on the roof during a storm, or a fire damaging the property, homeowners require rapid and reliable restoration services. As the owner of a restoration business, offering 24/7 emergency services can be a significant differentiator, attracting customers seeking prompt resolution to their critical issues.
General home repairs: Beyond emergencies, homeowners also need regular maintenance and repairs to keep their properties in top condition. From fixing leaky roofs and repairing plumbing issues to addressing electrical problems, general home repairs are essential services that homeowners frequently seek. Being able to offer a comprehensive range of repair solutions can help establish your restoration business as a go-to service provider in the community.
Most In-Demand Home Restoration Services
The U.S. is home to a wide variety of climates, each with unique issues related to climate change. Our country also has an aging infrastructure, which is vulnerable to severe weather conditions and in need of maintenance.
Here are the specific services homeowners demand when disaster strikes:
Water damage restoration: Water damage is a common and costly problem for homeowners, arising from sources such as plumbing failures, appliance leaks, and natural disasters. Water damage restoration services are among the most in-demand in the industry. A franchise brand specializing in water damage like Lightspeed Restoration can expect customers to seek professional help to mitigate damage, prevent mold growth, and restore their homes to pre-loss conditions.
Fire and smoke damage restoration: House fires can cause devastating damage to properties, leaving homeowners overwhelmed and distraught. Fire and smoke damage restoration services are highly sought after, as they require specialized skills and equipment to effectively restore the property. Investing in a franchise restoration business offering expertise in fire and smoke damage repair can position you as a reliable partner for homeowners during these distressing times.
Mold remediation: Mold growth can lead to serious health issues and compromise the structural integrity of a home. Homeowners are increasingly aware of the importance of addressing mold problems promptly. Mold remediation services are always in demand, providing a steady stream of business throughout the year.
Storm damage restoration: With the increasing frequency of severe weather events, storm damage restoration services have become essential for homeowners affected by hurricanes, tornadoes, and other natural disasters. As a home restoration business specializing in storm damage repair, you can assist homeowners in rebuilding their properties after these catastrophic events.
Year-Round Home Restoration Services
Certain home restoration services are consistently needed year-round, regardless of seasonal changes or economic fluctuations. These services form the backbone of the restoration industry and offer a reliable revenue stream for franchisees.
Water damage restoration: Water-related incidents can occur at any time, making water damage restoration services a year-round necessity. Burst pipes, roof leaks, and other plumbing issues can happen during any season, necessitating immediate attention.
Mold remediation: Mold growth can be a persistent problem regardless of the time of year. Humidity, water leaks, and inadequate ventilation contribute to mold development, making mold remediation an essential service needed throughout the year.
General home repairs: Homeowners require general repairs and maintenance regardless of the season. Whether it's fixing a faulty HVAC system or repairing a damaged roof after a storm, the demand for general home repair services remains constant.
Investing in the Restoration Industry in 2024
Investing in the home restoration industry presents significant opportunities for growth and profitability in 2024 and beyond. Several factors contribute to the industry's outlook of growth.
Climate related incidents will increase. According to the National Oceanic and Atmospheric Administration (NOAA), the frequency and intensity of climate-related incidents, such as hurricanes and floods, are expected to rise due to the combination of population growth and human-caused climate change which will lead to billions of dollars in damage. This will drive demand for restoration services as affected homeowners seek to repair and rebuild their properties.
Many regions in the U.S. have older buildings, leading to an increased likelihood of water leaks and other property damages. Restoration services will be in demand to address these issues and restore affected properties.
Homeowners' insurance coverage may include restoration services for common damages caused by water and fire. This coverage will incentivize homeowners to seek professional restoration services, further boosting the demand for franchises in the industry.
Homeowners know the importance of regular maintenance to prevent costly damage. They'll proactively seek restoration services to address minor issues before they escalate into major problems.
The restoration industry is constantly evolving with advancements in technology. As the owner of a restoration services franchise, you can benefit from access to cutting-edge tools and training provided by reputable restoration franchises.
Lightspeed Restoration: The Future of Home Restoration is Now
Become a neighborhood hero as the owner of a Lightspeed Restoration franchise. We offer next-level services in rapid response, sending IICRC-certified technicians to restore your customers' water, fire, smoke, mold, and indoor air quality issues.
Our ideal franchisee candidate is an open-minded problem solver, eager to learn the skills needed to work in a business that's different every day. We're seeking people who want to invest in themselves and their future. If this sounds like you, request franchise information today. We want to hear from you.