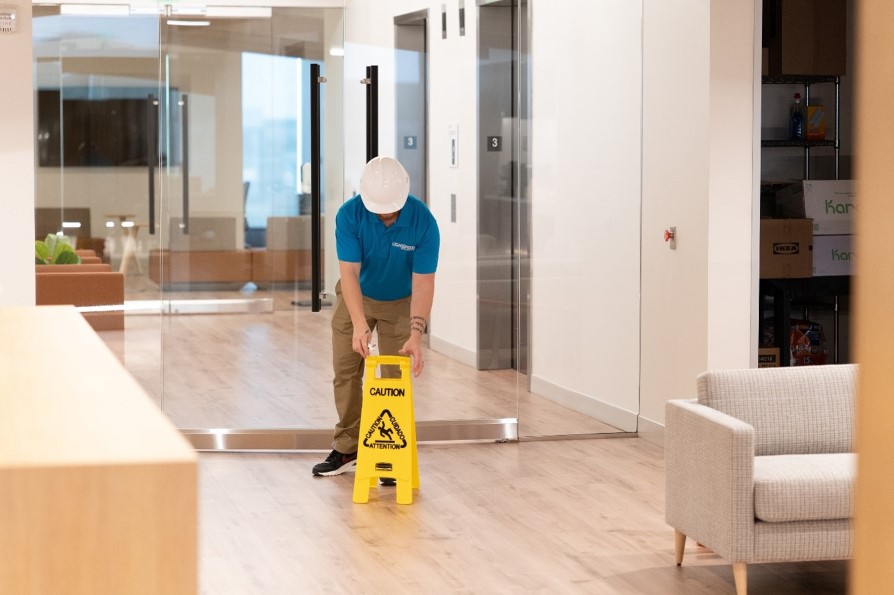 Are you contemplating venturing into the lucrative world of restoration but feeling lost amidst the flood of questions on how to start a water damage restoration company? Rest assured, you're not alone. Many aspiring entrepreneurs grapple with uncertainties about where to begin and how to navigate the complexities of this industry. However, with the right roadmap and a supportive partner like Lightspeed Restoration, you can chart a course to success.
If you're interested in starting a restoration business, learn each step in the process. Explore what it takes and see how franchising helps you hit the ground running.
Step 1: Research and Education
There's nothing wrong with not knowing how to start a water damage restoration company. Before diving into any business venture, it's essential to understand the industry thoroughly. Start by researching water damage restoration extensively. Familiarize yourself with the equipment, techniques, and best practices. Consider enrolling in training programs and certification courses to gain expertise. This knowledge will be the cornerstone of your success.
Step 2: Business Plan Development
A well-crafted business plan is your roadmap to success. It should outline your company's goals, target market, pricing strategy, and financial projections. Additionally, it should detail how you plan to differentiate yourself from competitors. When you're part of a franchise like Lightspeed Restoration, you can benefit from their proven business model, which provides a solid foundation for your own business plan.
Step 3: Legal and Financial Considerations
Starting a business involves a multitude of legal and financial considerations. You'll need to choose a legal structure, register your business, obtain the necessary permits and licenses, and secure insurance coverage. It's advisable to consult with legal and financial professionals to ensure compliance and minimize risks.
Step 4: Location and Equipment
Selecting the right location for your water damage restoration business is critical. You'll want to be strategically situated to serve your target market effectively. Ask the franchisor about available territories to help you find the right fit. In addition to a physical location, invest in the necessary equipment and tools, such as drying and dehumidification systems, moisture meters, and extraction equipment. Again, franchising with Lightspeed Restoration can provide guidance on ideal locations and equipment procurement.
Step 5: Building a Skilled Team
Your success will largely depend on the competence of your team. Hire skilled technicians with proper certifications and training. Make sure they're well-versed in the latest restoration techniques. Training programs offered by your franchisor can be instrumental in building a proficient workforce.
Step 6: Marketing and Branding
Whether you're learning how to start a water damage restoration company or really how to start a company in any industry, establishing your brand presence in the market is crucial for attracting clients. Develop a comprehensive marketing strategy that includes online and offline channels. Collaborate with your franchisor to leverage their marketing resources and benefit from their established brand reputation.
Step 7: Customer Service and Quality Assurance
Delivering exceptional customer service and maintaining high-quality standards are non-negotiable in the water damage restoration industry. Implement robust quality control measures and seek customer feedback to continuously improve your services. Lightspeed Restoration's support system can help you excel in this aspect, along with our proven processes.
Step 8: Financial Management and Growth
Keep a close eye on your finances and regularly review your business performance. Ensure you are operating within budget and identify opportunities for growth. Franchising with a reputable brand like Lightspeed Restoration provides access to financial tools and expertise, aiding in your financial management.
Step 9: Joining Forces with Lightspeed Restoration
When you opt to start a water damage restoration company with Lightspeed Restoration, you're not just starting a franchise business; you're becoming part of a supportive community. Lightspeed offers comprehensive training, ongoing support, and a recognized brand name. You'll have access to a network of fellow franchisees, allowing you to share insights and learn from their experiences.
Starting a water damage restoration company can be a highly rewarding venture. While the road ahead may seem daunting, following these steps and considering franchising with a reputable brand like Lightspeed Restoration will provide you with the guidance and support you need to succeed. With dedication, hard work, and the right partner, you can make a significant impact in the restoration industry and build a thriving business for years to come.
To learn more about becoming a Lightspeed Restoration franchise partner, request info.