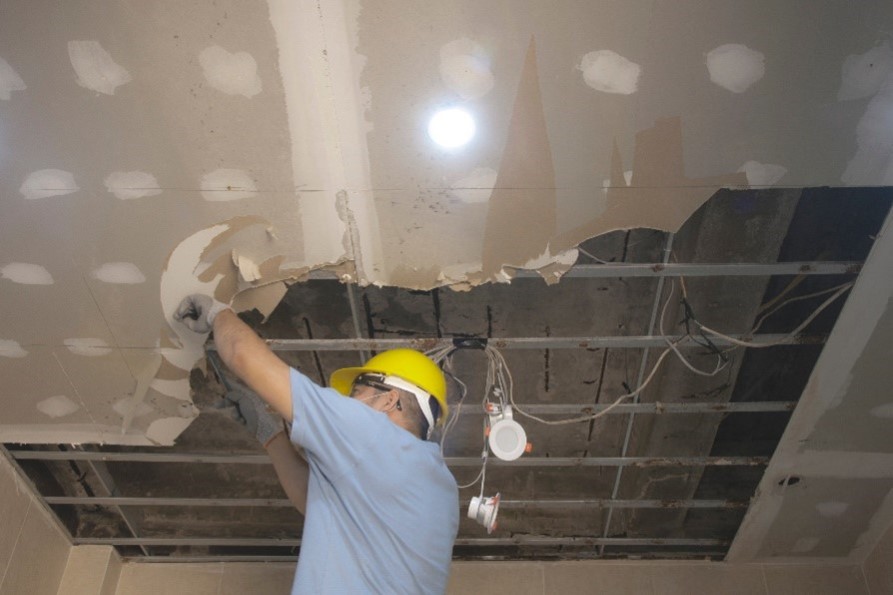 Are you looking for a profitable investment venture that's in high demand? Water restoration franchises are great options for entrepreneurs looking for low-cost start-ups and high profitability margins. In addition, if you enjoy managing a team and working with a diverse clientele, a water restoration business may be your perfect fit.
Before deciding your next investment venture, explore what makes a water restoration franchise stand out and why they are so profitable in a post-COVID-19 climate.
What is water restoration?
Water restoration services remedy the water damage caused by natural disasters and natural wear and tear on a business or residence. Water restoration companies use certified technicians and specialized equipment to extract moisture and dry the affected areas. In addition, several water restoration franchises sanitize and remove mold from the damaged area—the main goal of a water restoration service is to return a business or residence to its previous condition.
Increased Need for Water Restoration
Weather changes and natural wear and tear are the primary culprits of water damage. With more severe hurricanes and thunderstorms in North America over the last few decades, the water restoration industry has seen revenue spikes. Regions prone to flooding need continuous water restoration services. When indoor flooding results in over an inch of water, extracting moisture from the damaged area won't complete the job. Instead, a professional must use specialized equipment to dry the area, check and remove mold, and restore any salvageable belongings.
Natural wear and tear, like a busted pipe or a water-damaged roof, are common emergencies irrespective of region and location. Due to the current housing market, homeowners choose to stay in their homes instead of relocating. As the house ages, it will require more frequent maintenance, like water restoration. For example, older roofs are more prone to water damage than those in new developments. Likewise, pipes in older homes are more likely to require attention from a water restoration specialist.
Diverse Client Portfolio
In addition to being in high demand, water restoration franchises yield profits with a diverse client portfolio. Servicing residential and commercial needs is the ideal business model that helps businesses remain recession-resistant during economic uncertainty.
Providing water restoration services for residential homes allows vendors to build rapport with homeowners. Most homeowners feel comfortable doing business with vendors they know and trust, resulting in continuous work for water restoration specialists. In addition, homeowners are more likely to refer a company to a friend or relative, which effortlessly helps technicians broaden their reach and expand their profit margin. Although residential servicing doesn't offer big contracts like corporations, you could still see significant growth with several residential clients. So, even if one resident discontinues their services, you'll still be in business with other homeowners in your portfolio.
You'll see larger contracts for less work by diversifying your client portfolio with commercial clients. Like homeowners, companies prefer working with the same vendors for familiarity and consistency. Also, companies typically pay on a larger scale as their water damage needs cover more surface area.
Low Overhead Costs and High-Profit Margins
Several water restoration companies have brick and mortars that eat up utility costs and maintenance fees. However, water restoration franchises that allow workers to navigate independently and travel to their clients have significantly lower overhead costs than those who have to split profits with the demands of a physical building.
Why You Should Choose Lightspeed Restoration
Lightspeed goes beyond water restoration and harnesses the fire restoration and sanitization market. With multiple services offered, franchisees can reap the profits of water restoration and other services associated with natural disasters and home emergencies. In addition to providing many services, Lightspeed prioritizes franchisees' success by offering continuous training and support to help you manage and maintain your finances. Franchisees can also take advantage of marketing support, making leveraging customers easier than navigating a startup from scratch.
With over 25 years in business, we offer franchisees the thrill of entrepreneurship without the hassle of traditional startups. So, if you're ready to take your entrepreneurial desires to the next level, request more information by filling out our form, and one of our franchise advisors will be in touch.